Clyde Hotel Opens Studio J Salon
The Clyde Hotel is pleased to announce the opening of Studio J salon on the first floor of the hotel in the gallery area.
The salon is open to the public on Monday – Friday from 9 AM to 6 PM, and Saturday 9 AM to 12 PM, and is owned and operated by Jayda Branfort, one of the hotel owners. Take a look at the before and after photos of the gallery transformation!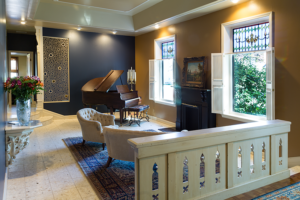 We are excited to start another new chapter at The Clyde Hotel, and are continually making updates and improvements. Turning this space into a salon where it would be used more often turned out to be the best location for the our new business. We are extremely happy, and hope you will consider us for your next appointment. If you are staying at the hotel, feel free to book an appointment while you are enjoying your stay!
Head on over to the facebook page to check out Studio J Salon, and reach out for your next appointment!